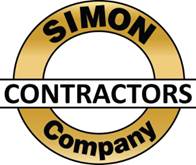 Simon Contractors was founded over 60 years ago in 1954 by James E. Simon. In December, 1994, the growth, diversity and quality work of Simon Contractors got the attention of Colas and they acquired Simon Contractors.
Since its inception, Simon Contractors has completed projects in most states west of the Mississippi River. Today, Simon Contractors, a Colas company, still operates with the integrity, quality and reliability it was founded on over 60 years ago - a distinction the company is proud to have fostered, and one that it is determined to continue.
We are currently seeking qualified candidates for the position of:
PLANT MAINTENANCE MECHANIC/WELDER/OPERATOR
Summary: Installs, maintains, and repairs plant machinery, equipment, and physical structures in a commercial aggregate plant/quarry.
Essential Duties and Responsibilities include the following; other duties may be assigned:
Maintain plant equipment and facilities to meet operating requirements and objectives

Visually inspect and test plant machinery and equipment

Perform maintenance mechanic assignments on plant equipment and facilities

Collect data for preventative and predictive plant maintenance projects

Perform welding and cutting assignments such as fabrication of plant equipment and structures and repair of worn process equipment according to plant standards

Inspect lubrication of mechanical equipment, record data for running equipment, take lab samples as required, drain oil and change oil and filters on all equipment oil reservoirs

Operate mobile equipment to assist with completing maintenance and other assigned duties

Perform other duties as assigned by a supervisor
Requirements:
Minimum two (2) years of industrial mechanical maintenance, including welding experience

MSHA & OSHA 10/30 certification preferred
While performing the duties of this job, the employee is frequently required to stand; walk; sit; use hands to finger, handle, or feel; reach with hands and arms; climb or balance; stoop, kneel, crouch, or crawl and talk or hear. Must regularly lift and /or move up to 50 pounds.
While performing the duties of this Job, the employee is regularly exposed to work near moving mechanical parts: fumes or airborne particles; chemicals; outdoor weather conditions. The employee is occasionally exposed to all weather conditions, and may work in high, precarious places. The noise level in the work environment is usually loud.
Note: Position summary shown may not include ALL of the necessary knowledge, skills and abilities required. Simon Contractors uses E-Verify to confirm employment eligibility.
SIMON CONTRACTORS IS AN EQUAL OPPORTUNITY/AFFIRMATIVE ACTION, GENDER/RACE/DISABLED/VETERAN, DRUG-FREE WORKPLACE EMPLOYER

Accessibility: If you need help accessing this page, please contact:
Phone:

1-877-252-2168



We are an equal opportunity employer.
Qualified minorities, women, veterans and individuals with disabilities are encouraged to apply.

If you want to view the EEO is the Law poster, please choose your language: English – Spanish – Arabic - Chinese